Outreach and Missions Ministry
The Outreach Ministry works to identify and serve the needs of our local and larger community. We collect and donate food to food banks; provide clothing, toiletries and meals to community shelters; and collect and distribute school supplies to children.  We work and give where needed to advocate for justice and compassion for all God's people. Throughout the year, we "reach out" to the immediate community and invite them to share in our services and celebrations. Our intentional mission is to share our faith in God through our service to others.
"'Come, you blessed of My Father, inherit the kingdom prepared for you from the foundation of the world:   for I was hungry and you gave Me food; I was thirsty and you gave Me drink; I was a stranger and you took Me in;   I was naked and you clothed Me; I was sick and you visited Me; I was in prison and you came to Me.'" … ….  Matthew 25: 34-36
"'Lord, when did we see You hungry or thirsty or a stranger or naked or sick or in prison, and did not minister to You?'   Then He will answer them, saying, 'Assuredly, I say to you, inasmuch as you did not do it to one of the least of these, you did not do it to Me.'" – Matthew 25: 44- 45
Evangelist Gbadebo
Evangelism Leader
Our MIssion
In our imperfect world, we provide practical assistance that helps people identify individual gifts and overcome barriers that prevent them from becoming all that God intended them to be. Within the Outreach and Missions Ministry are two teams. The nurture and outreach team.
The nurture team coordinates, plans, carries out, and evaluates the congregation's ministry in the areas of member care and needs, stewardship formation, and member visitation.
The outreach team coordinates, plans, carries out, and evaluates the outreach opportunities, including missions, health and 
welfare of people outside the church members. Christian unity and interreligious issues, society issues, religion and race, and status and role of women do not hinder their role to be effect in their outreach for Jesus one soul at a time.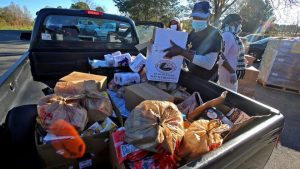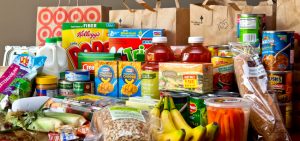 .